Turkey is a country that has a lot to offer tourists on vacation. From the rich culture and stimulating bustle of Istanbul, to the breathtaking landscapes of Cappadocia, and places like Ephesus loaded with historical adventures.
However, this post is to encourage you to escape to the south for some sun and excitement along Turkey's lush Mediterranean coastline.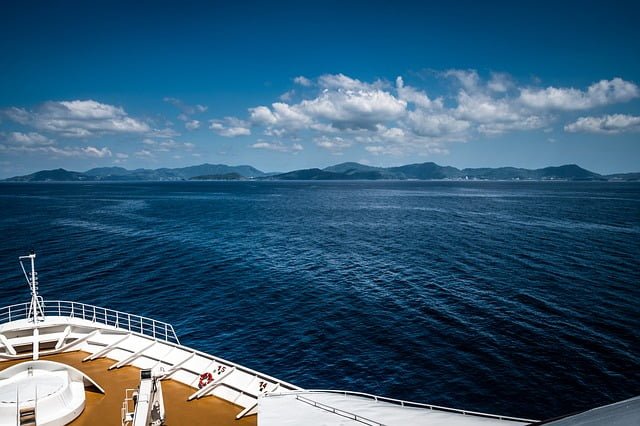 Blue Cruise
Last month, I had the immense pleasure of taking an 8 day, 7 night Fethiye to Marmaris blue cruise. It was an incredible week filled with gorgeous mountainous shorelines, turqoise coves and caves, ancient ruins, water sports, parties and plenty of R&R with a fabulous group of new friends.
Thus, Fethiye is a great starting point for blue cruises with its convenient location, about a 45 min drive from Dalaman Airport, and wide variety of things to experience.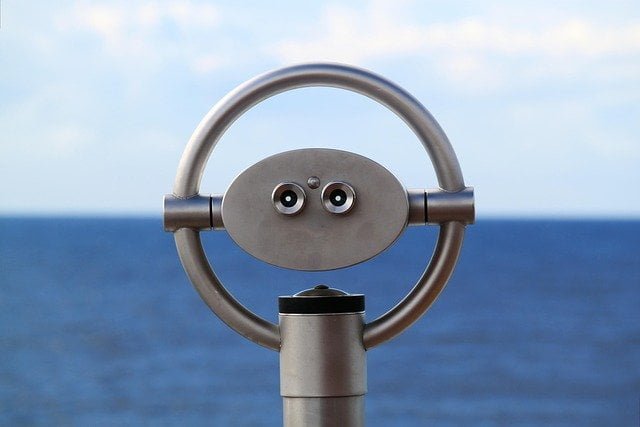 If you can squeeze it in the first day of the cruise prior to setting sail, I highly recommend paragliding – it is one of the highlights of Fethiye! Jump off the 2,000 meter Babadag Mountain to take in the breathtaking sights of Oludeniz Beach and the Blue Lagoon.
Moreover, be sure to ask your provider on how to make this a part of your blue cruise experience.
But, if you are bit afraid of heights. Or just not looking for something quite so adventurous. I advise checking out the Lycian tombs. A short trek from the city center. The tombs in Fethiye offer a great opportunity to observe what is left behind by the little known about Lycians. Who lived in Turkey thousands of years ago.
Dating back to approximately 350 BC, the tombs are carved into a cliff overlooking the town. Hence, they are easy to spot and extra spectacular in the late afternoon. As they glow orange in the sunlight. Climb the stairs to get up close to the ancient crypts. And enjoy the stunning panorama of Fethiye and the surrounding waters.
Mud Baths and Sulfur Hot Springs 
Dalyan is a city with a lot to offer in and of itself. Featuring the ruins of Kaunos city, ancient Lycian tombs, lake Koycegiz, and a protected beach for endangered sea turtles, Dalyan has something for everyone. But the most unique and exciting attraction is the famous mud baths and sulfur hot springs.
Furthermore, the mud baths in Dalyan are famous for their medicinal benefit. To your skin due to the rich nutrient content of the mud.. It feels very much like the Dead Sea in Jordan as the bath is so densely concentrated with salt. That you just float effortlessly on top of the water.
Let the mud dry and enjoy the feeling of toxins being extracted from your skin. Who knew rolling around in the mud could be so good for you? After you've had your fill of caking it on, take a quick dip in the lake to wash it off. And enjoy your freshly detoxed skin! (Added bonus: If you suffer from Rheumatic diseases, arthritis, eczema or any other similar conditions, the mud is said to relieve symptoms! Hoorah! Magic mud!)
Having cleaned yourself up, it's time to move on to a smelly sulfur bath. Likewise, the sulfur bath is known to relieve rheumatism, hypertension, gout, liver disease, and a host of other ailments. As the natural spring is loaded with sodium, chloride, sulfur and calcium and sits at a piping 39°C (102°F), try to relax into the healing element. And not think too much about the smell of spoiled eggs filtering through your nose.
Extremely fragrant, but a really cool,  different experience!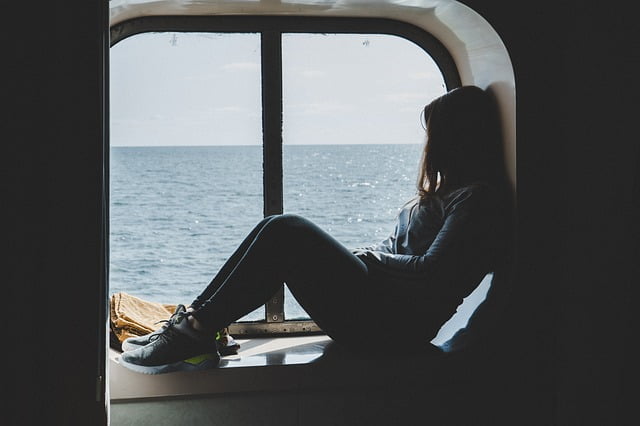 Banana Rides
No matter what age you are, a blue cruise is the perfect opportunity to bring out your inner child. With some fun water sports! The Alaturka Cruise Fethiye group makes sure that the cruises are loaded with opportunities to get out and enjoy the water. Whether it be snorkeling, water skiing, parasailing, or banana riding!
A group of us from the boat decided to embark on a journey together. Which involved sitting on a giant inflated banana as it whipped us from side to side as we gripped on for dear life.
It was honestly the most any of the group had laughed and screamed in a long time. And crazy as it may sound, it was just a great way to totally let go!
The snorkeling spots along the cruise are fantastic. Especially around areas with underwater ruins, and, if given another opportunity, I would have to take on water skiing as it looked like fantastic fun. Wherever your interests lie, I recommend you take a moment (or many) to shed your inhibitions. And just try something that you wouldn't normally.
These cruises are filled with great opportunities. To meet new, adventurous people and to try something new!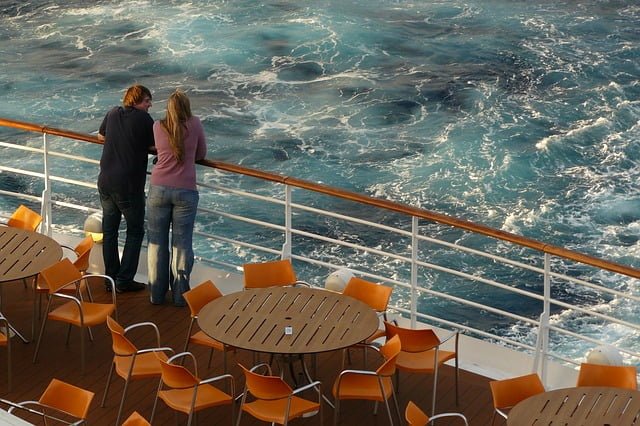 Marmaris and Turkish Nightlife
Marmaris was not originally on my hit list for touring Turkey. But I have to say now what a shame it would have been if I hadn't discovered this gem! Netsel Marina is lined with lovely restaurants that overlook the water. I recommend La Fortune Restaurant for its gorgeous views of the entire town and the most delicious doner kebab on earth.
For some afternoon entertainment, head over to the Grand Bazaar to bargain shop for carpets, handbags and a wide variety of other items.  Alternatively, if shopping isn't your thing, trek on up to the hilltop castle, built in 1522 as a assembly point for "Suleyman the Magnificent's" army of 200,000 men. Be sure to take your camera, as the view of the city and marina from the castle is quite breathtaking.
After all that activity, a little R&R time is probably needed before taking on Marmaris' famed nightlife, so head over to Suleymaniye Hamam, the oldest and most renowned Turkish baths in the country, and enjoy a body peel, oil massage or some other luxurious service. Seriously rejuvinating.
Then, it's time to go out on the town. Honestly, it is hard to recommend any one place here. It's best just to take a walk down bar street. And see what suits your fancy. Start out with performances by classic belly dancers, live Turkish music performances and then head on to the clubs to dance until the sun comes up.
Cleopatra Bath 
One of my personal favorite stops on the cruise was in Hamam Bay. Where we visited the ruins of an old Hamam called the Cleopatra Bath. In this special cove, the volcanic structure of the natural hillside supports theories of the previous  existence of a crater lake. Which provided warm water to the bath in ancient times.  It's rumored that Cleopatra herself came here to bathe in the bay. And came with Marc Antony especially for their honeymoon.
Hence, another main attraction is the monastery ruins. Most of which are located underwater. Unlike many other sites, Hamam Bay is yet to be protected. So it's possible to totally immerse yourself in the sites and surroundings. While snorkelling over the ruins.
Furthermore, the shoreline is lined with a stunning display of pine trees. And, if you hike up Yavansu Hill, you will discover the remains of Lydae Ancient City. Which includes the ruins of a mouseoleum, cisterns, temple walls, Corinthian columns and inscribed tablets from the Roman and Byzantine periods.
Consequently, this area cannot be reached by land or road, and daily boat tours don't visit this site, Cleopatra Bath was very exclusive to the tour. In night of total peacefulness, you are gently rocked to sleep with only the sound of the wind rustling in the trees to accompany you.
Discovering a New You 
Moreover, after a week on a boat with a great group of people coming from various locations. All over the world, experiencing many exciting, breathtaking sites and adventures. And having plenty of peaceful, rejuvenating "me time," I really feel I stepped off the blue cruise a different person.
Hence, all the stresses of my normal, hectic life had been washed away. And I felt re-connected to the earth. My fellow people, and enthusiastic about all the opportunities that were out there for me.
This article merely highlights my personal favorites from the 8 day tour. But I hope you take the same chance to experience a blue cruise during your time in Turkey and see what you discover along the way!