You've logged your training miles. You've tested your pack. And you even made one of those freeze-dried meals for dinner just to make sure they were edible. Of course, there's a bit more to do to prepare for your outdoor adventure.
But, after you've accounted for all your belongings and have planned out your excursion, the actual backpacking adventure can take you places many people never get to experience. Indeed, deciding to pack up and head out to the backcountry is a big undertaking that requires ample preparation.
Still, no matter how many training miles you log or freeze-dried meals you eat, there's still more you can do to be prepared for the unexpected. Here are a few other things to consider before heading out the door.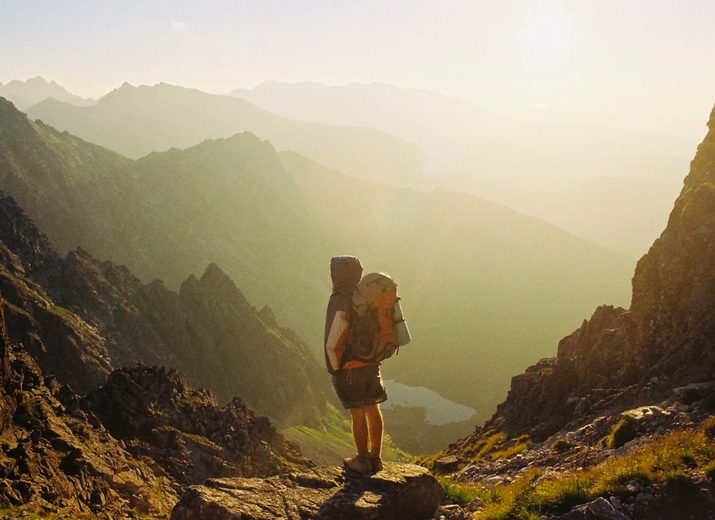 Photo via Unsplash by Danka & Peter CC0
1. When You Need to Go
When nature calls, where do you go? Chances are your backpacking excursion is taking you miles and miles from the nearest facilities. When it comes to "going" in the wild, there are some important rules you should always follow. First, find out if there are any type of regulations on human waste where you plan on backpacking.
Heavily-trafficked trails and certain areas at high elevations may require hikers to pack their own waste. In addition to your sanitary basics (toilet paper and hand sanitizer), be sure to pack a camp trowel for digging a cat hole, sealable plastic bags to store used toilet paper and solid waste bags for those areas that require hikers to pack out waste.
2. Getting There
Any outdoor adventure will take you off the beaten path. But even before you set foot on the trail, you'll likely have to navigate back roads. Depending on the season, location and local conditions, the roadways to your desired destination may be filled with roadblocks. While some impending hazards are just too risky to take on, obstacles like mud or bumpy backroads shouldn't prove difficult if your vehicle is equipped with the right tires.
Then there are specialty tires, like those mud-terrain types designed for extreme road conditions. Mud tires feature tread blocks that can grip roadways in even the toughest off-road terrain and conditions. The treads are also designed to eject debris like stone and mud that can hamper your tires' overall effectiveness.
Additionally, mud tire sidewalls are constructed with a three-ply layer that can help to prevent punctures. Getting there is the first part of the adventure. In other words, you'll have a good experience and arrive at your destination without frustration by outfitting your rig with the right set of tires.
3. In Case of Emergency
It takes a lot of planning and training to get your mind, body and gear ready for a backpacking trip. But don't let the trip of a lifetime be ruined by an emergency when you're deep in the backcountry. Instead, plan for the inevitable. Emergencies and inconveniences such as tears in your tent, holes in your inflatable sleeping pad and a dead car battery can derail any trip.
Be prepared for whatever happens on the trail by packing a repair kit containing items like:
Duct tape
Multi-tool scissors
Nylon cords
Safety pins
A sewing repair kit
Mattress repair items
Camp stove repair parts
Extra batteries and spare light bulbs
Extra buckles and cord locks
Money
Backpacking is a great way to connect with nature. But mistakes can turn a positive experience into a negative one in an instant. Be prepared for it all by packing for emergencies, preparing for inclement weather and considering proper sanitation methods when in the backcountry.