When most people think of Ibiza holidays, they envision hordes of clubbers dancing into the early hours, world-class DJs spinning the decks in crammed boat parties and more bars than you can shake a Pina Colada at. But there's so much more to the white isle than what happens after the sun goes down.
As a juxtaposition to the hedonistic lifestyle that the island has become so famous for over the years, many holidaymakers are now choosing Ibiza as a place to go and find their inner peace. There is a wide selection of health and wellness havens scattered across the island, ranging from yoga sanctuaries to sugar-free diet retreats – however, you're looking to improve your health and well-being, you're bound to find it in Ibiza.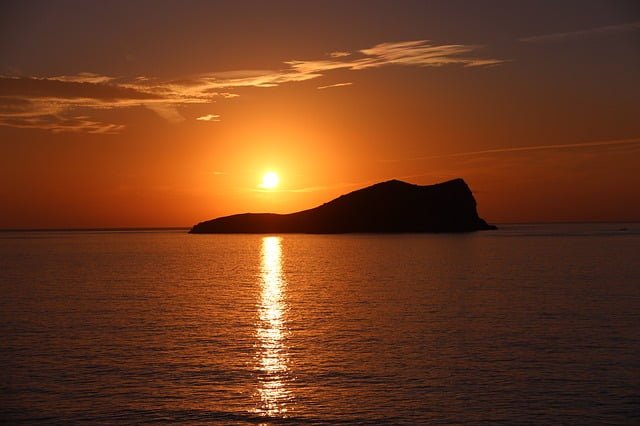 Here are seven of the best health retreats on the island.
Mirella Saraswati Yoga and Detox Retreat
If you'd like to combine your yoga holiday with lots of fresh food and healthy eating, this is the retreat for you. Spend a week here and you'll learn about nutrition and how to cook delicious meals with health at the forefront of your mind.
The aim of the Mirella Saraswati retreat is to encourage guests to embark on a new and healthier relationship with food. Two yoga classes per day help with flexibility and relaxation, while regular meditation sessions encourage reflection and peace of mind. While we can't promise you'll never eat another chocolate bar again in your life, we can guarantee that you'll return from your holiday feeling refreshed, rejuvenated and rested.
Ibiza Yoga
If you've always wanted to stay in a yoga retreat but avoided it like the plague because you've only been to one class, this is the retreat for you. Located just a three-minute walk to the stunning Benniras beach, this haven has friendly yoga experts, dedicated to helping beginners and intermediates to reach their full potential.
The retreat places great importance on personal development, so you won't just be lost in large classes – everything you are taught is based on your own personal ability, so you won't get left behind.
Buddha House
This retreat takes on a different approach, and an open mind is essential for getting the most out of your stay. Here you'll be living on a diet of tea, juice and broth, which will send your body into a self-healing state.
It is tough going at the start, with headaches and dizziness commonplace. However, by the third day, your body gets used to the lack of sugar, and you feel a sense of wellness that you've most likely never felt before.
Jean Hall and Liz Lark at Shunya
If you're looking for a relaxing wellbeing retreat that's not too hard to get into, this one could be perfect for you. There's lots of yoga and some absolutely amazing vegetarian and vegan food, which really tantalises the tastebuds – forget carrot sticks and bland hummus.
Cool off in the chlorine-free infinity pool, try something from the vegetable garden or sit with a juice overlooking the magnificent sea views – bliss!
Hot Yoga Ibiza
If you've never tried Bikram yoga, now's the time to give it a go. The mantra behind this retreat is that absolutely everyone can do yoga – no one is too big, too small, too young or too old.
The owner of the studio, Sebastien, is an absolute expert on all things yoga related. He attended his first yoga class as a child and is renowned for encouraging his students to listen to their own bodies. All of the classes are delivered in Spanish and English, and feature relaxing exercises at the end, ensuring you leave each class feeling calm, collected and content.
Ibiza Retreats
Ibiza Retreats has been designed with everyone in mind. This one's all about helping people find inner peace during a difficult or emotionally challenging period of their lives. You could be stressed by your job, having a mid or quarter life crisis or be looking to repair a broken relationship – whatever your reasons for visiting this retreat, you will leave with a feeling of well-being and a stronger sense of self.
Yoga and breath exercises are a huge focus here, and you're welcome to try one of the Bee Venom Mask facials from one of the wonderful local therapists.
Ashram Ibiza
The type of yoga practised here is the traditional Hatha Yoga, which the tutors are more than willing to teach from scratch. Guests partake in warm-ups, sun salutation, different postures and relaxation techniques. Self-awareness is a big thing here, with meditation classes that will encourage the quieting of your mind, as well as a variety of other benefits to help you de-stress.
There's also a variety of inspiring talks and workshops that guests can enjoy during their stay.